Discover the island of Hvar
The sunniest place in the Adriatic
Richness of Hvar

Crystal blue sea, beautiful bays, pebbly beaches, mild climate, lush vegetation, vineyards, olive groves and lavander fields, as well as many historical and cultural landmarks.
The sunniest island

The island of Hvar is known for its pleasant Mediterranean climate with mild winters, pleasantly warm summers, and the highest number of sunny hours of the entire Adriatic coast.
Intact nature and towns

The southern part of the island is still having intact nature with smaller tourist areas while the northern, more urban, side is a home to bigger towns, like Old Town, Jelsa, and Vrboska.
Hvar is a beautiful Dalmatian island and one of the top ten most beautiful islands in the world
A place even the Sun likes
It is situated in the group of middle Dalmatian islands and is one of the most important tourist destinations in Croatia. The island of Hvar is known as the sunny island because it has the highest number of sunny hours in the entire Adriatic region during the whole year. Features like island of sun, wine, olives, and lavander are just some of many that are trying to capture the beauty and the character of the island. Hvar is located in the ecologically clean area, while the sea surrounding it is crystal clear and transparent to great depths. If you want to spend your vacation in a pleasant and warm temperatures, you should come in the period from May to the end of October.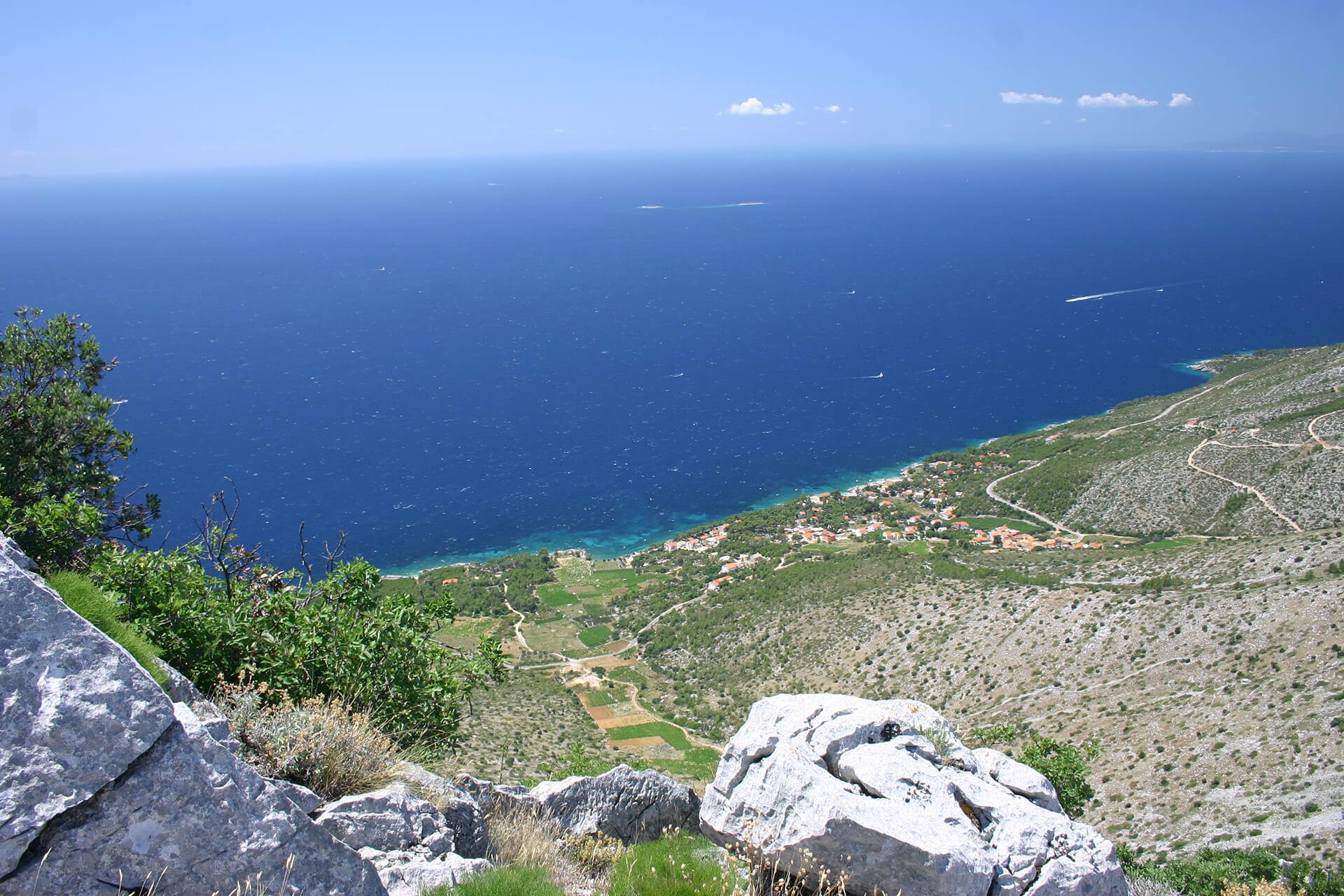 What makes Hvar recognizible?
Island's vegetation is very unusual and attractive. By each step, you can see palm trees, huge agaves, laurel, lemon, olives, and lavender bushes having aroma scents. Every year, richness and diversity of seaside life attract many enthusiastic divers worldwide. Hvar's coast is mostly rocky and rough, having numerous bays with hidden small beaches surrounded by pine forest, which provides the perfect intimacy, peace, and tranquility. Beaches are mostly covered with smooth pebbles, but there are also sandy ones.
Apartments
Modern apartments near the coast, with kitchen, bathroom, toilet, and terrace.
FIND MORE
Ivan Dolac
Magical place situated on the southern side of the island, a perfect oasis of peace and beauty.
FIND MORE
Reservations
Find and book your accommodation on the island perfect for a summer vacation.
CONTACT US
Hvar is easily accessible by ferry lines from Split to the Old Town or from Drvenik at the Makarska Riviera to Sućuraj. This is a place where everyone is coming back after the first stay. Check out why.